The last thing you want to do is ruin your newly laid flooring. Or even damage existing floors as you improve your home! The key is to properly protect your surfaces from dents, paint, mud, moisture and any kind of mess your room might be subjected to during a renovation.
So how can you protect your floor during a renovation project? Better yet, how can you protect your surfaces from spills, mud, movers and general carnage during a renovation?
There are a few ways you can do so using various types of surface protectors.
An affordable alternative to RamBoard is Jona Guard, also known as Taylor Guard in the USA. Because if its 4 ply technology this temporary flooring protector is ideal for spills. I've seen representatives fold samples of it to form a a square container so that it holds water without any leakage! Other huge advantages to Jona Guard are:
– Minimum recoil meaning when you unroll it the product will stay flatter than the competitors'.
-Fast & Easy Installation
– Durable and will protect against mud, paint, movers, construction boots and more.
– Made in Canada! You can rely on products made in North America with international tensions always present in the media. There will be no sudden tariffs on products made within our own continent.
– Reusable for your next project. Roll it back up and store it for a future reno or paint project.
– No VOCs (volatile organic compounds)
– Use for flooring protection
Maybe you not only need to protect your floor during a renovation but also other surfaces?
If you're looking to protect your appliances, flooring, countertops, tile on walls, fireplaces, or backsplashes, then Jona Shield is your winner. Unlike Jona Guard, Jona Shield is made of non woven fibres and has an adhesive underside so it prevents slippage and stays put throughout the project.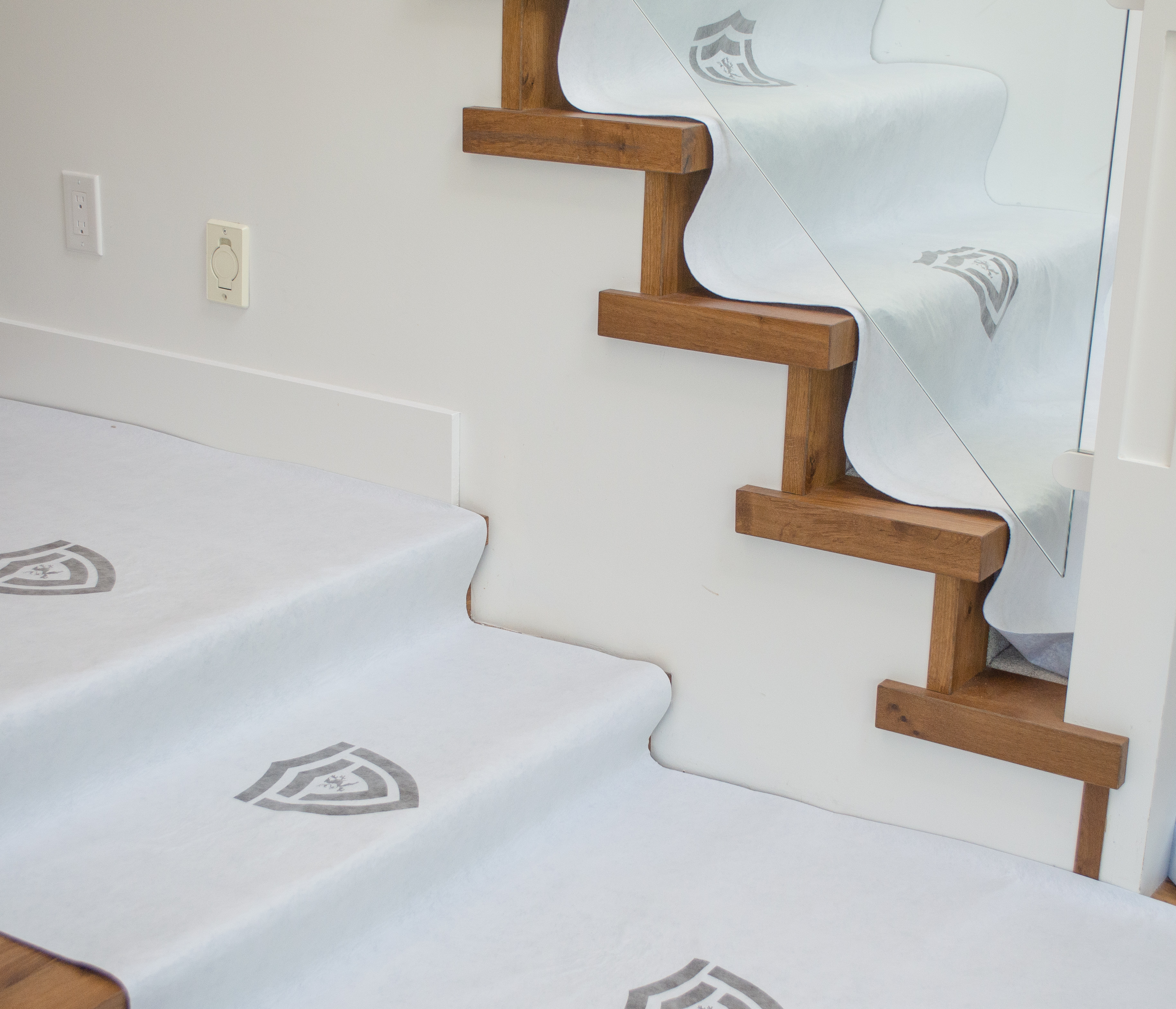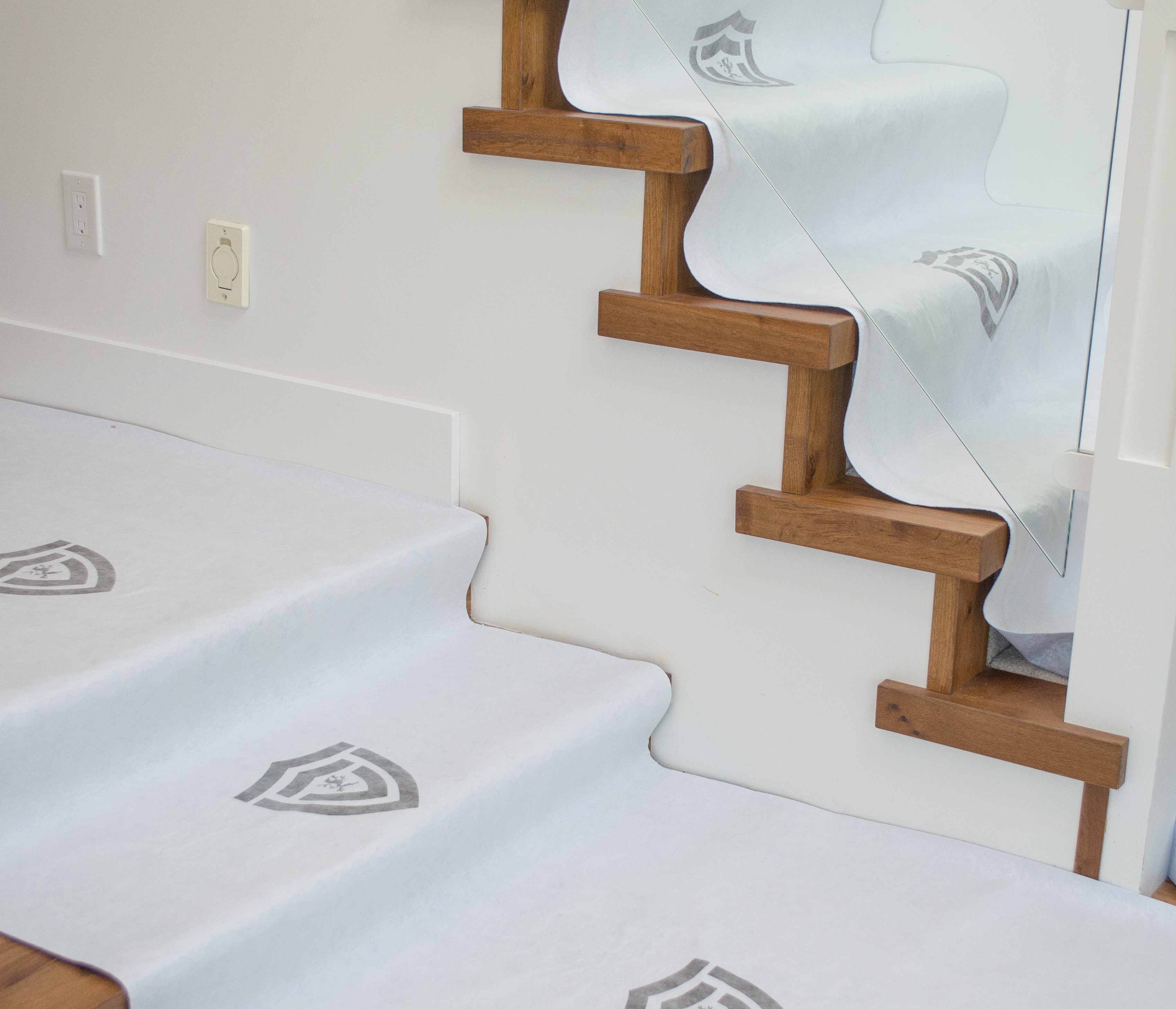 Everyone who saw Jona Shield in use during our renovation project this past summer of 2019 asked where they could get some of that "dual sided" floor protector. It's incredibly easy to use and lays flat fast. We had our room covered and prepped for painting in under 5 minutes! Other advantages to using Jona Shield include:
– Breathable yet waterproof.
– Anti-skid to you don't slip! Lay it down by rubbing your hand over the soft surface so that the adhesive underside will stick to your surface.
– Reusable! Simply roll it up and store it for your next project.
– Covers a wide range of surfaces including appliances, AC units, tile, countertops, walls, floors, carpets, baseboards and more.
– No residue!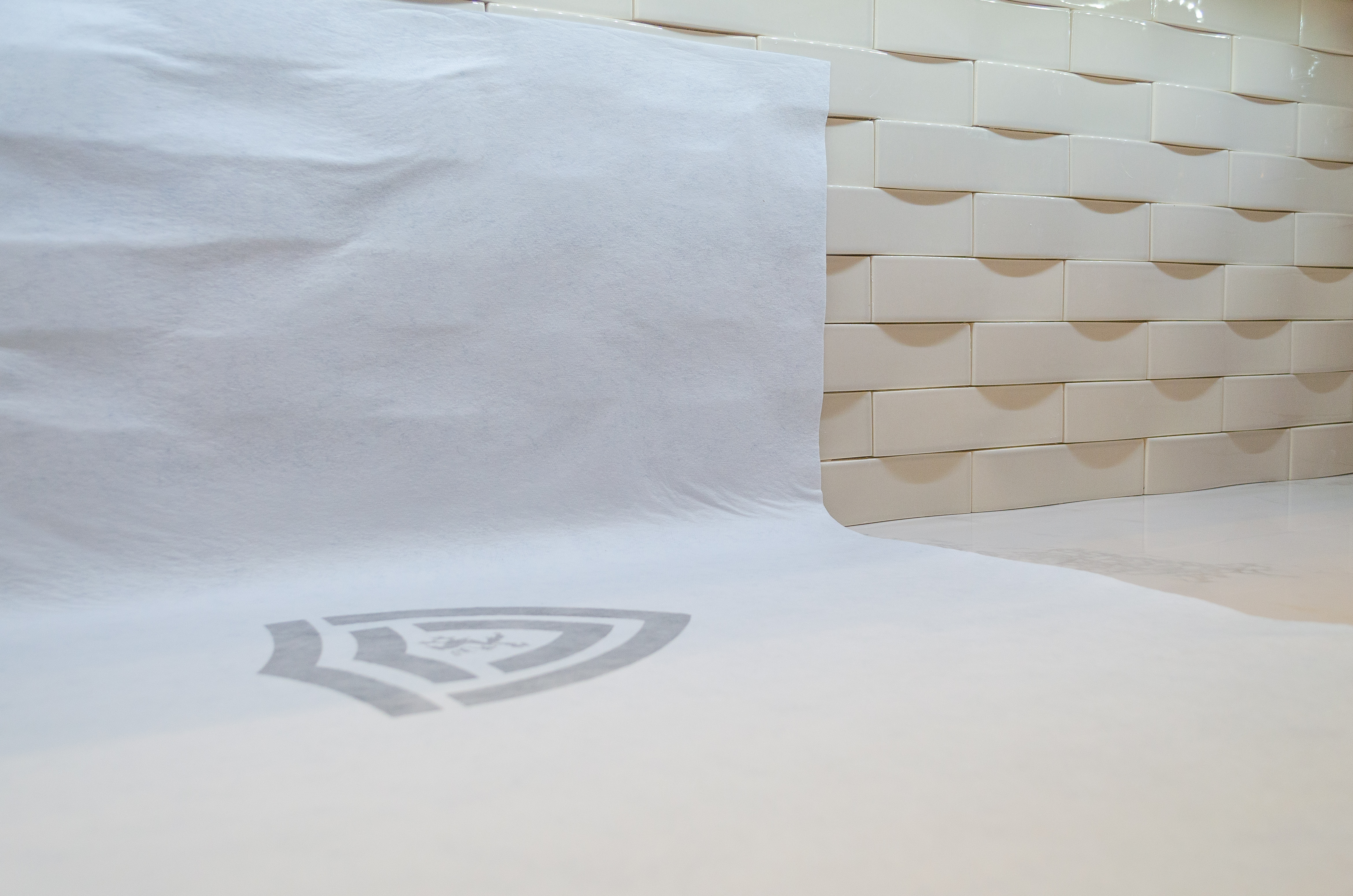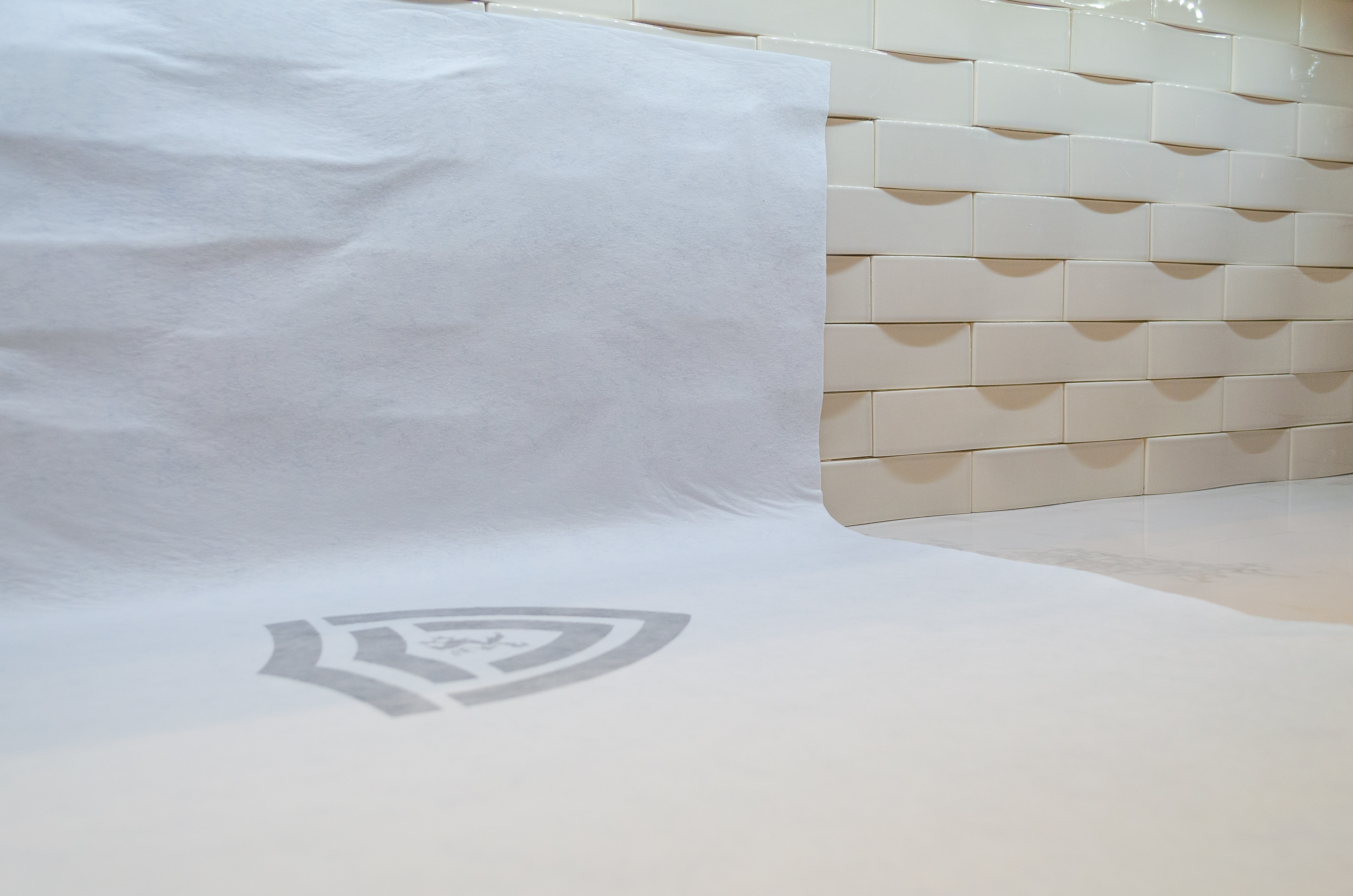 Want to find out where you can get these surface protectors?
Contact info@jonapanels.com or give us a call!
Pin for later