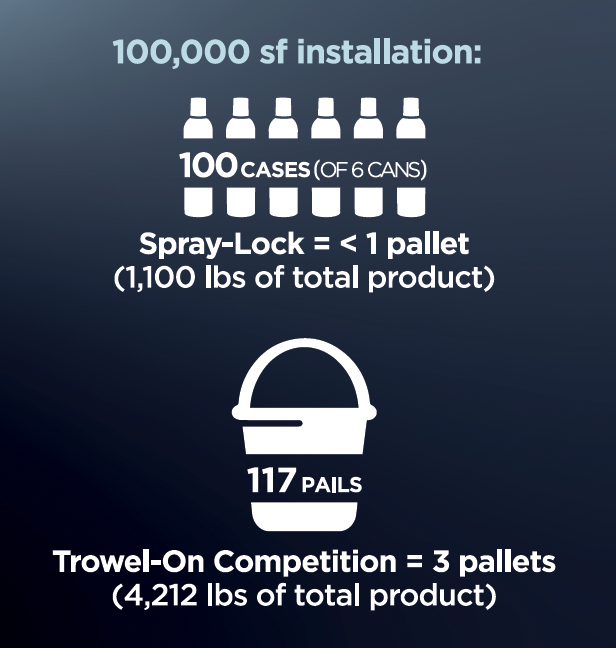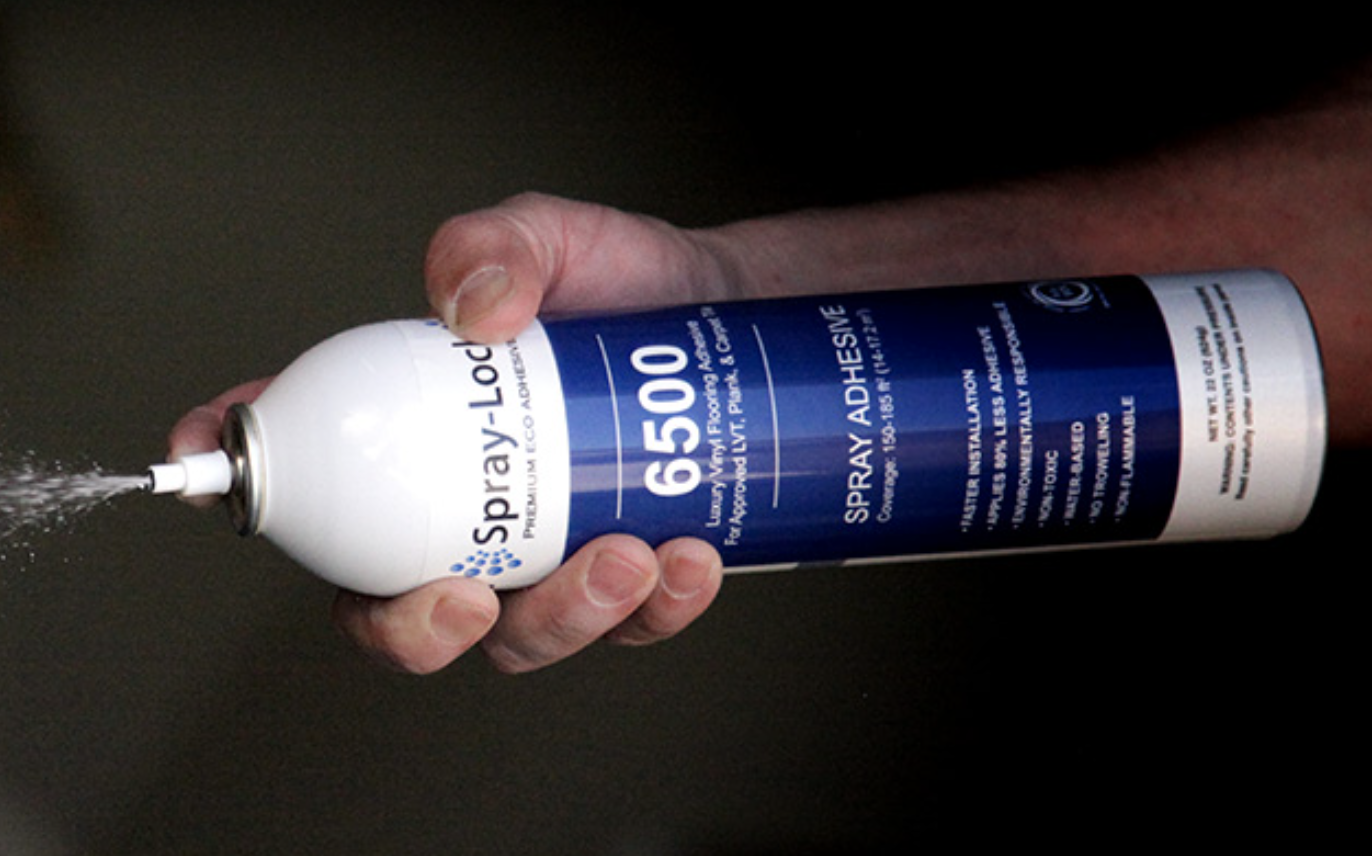 Download the PDFs Below
Carpet pad and tile are popular choices in commercial spaces like airports, offices and hospitals. Spray-Lock 6500 is ideal for carpet pad, as it allows carpet to be installed the same day, rather than waiting 24 hours. Spray-Lock 6500 for carpet tile also makes for a quick, easy and safe installation. All products expedite the entire process by allowing instant access after the carpet pad or tile is down, allowing the entire job to be finished in one day.
Spray-Lock 6500 bonds approved LVT, LVP, Carpet Tile & Pad to the following properly prepared, smooth, flat, and dust-free substrates: Concrete, Underlayment grade plywood, Metal, Fiberglass, Existing VCT.
Spray-Lock Premium Eco-Adhesives are designed for today's building schedules. When deadlines are looming and making up for lost time is a top priority, you need the assurance that those projects will be completed as promised without your budget taking a freefall.
Look no further than Spray-Lock Premium Eco Adhesives: the only brand to offer the fastest working flooring adhesives on the planet.
Time always equals money, so get the job done right the first time with Spray-Lock Premium Eco Adhesives.
Buy it now for delivery in Canada at the link to Warehoos below or get in touch to discuss options.
98% RH
Allow all traffic and rolling loads immediately, 24 hours faster than trowel-applied adhesives
Heat weld sheet vinyl as soon as it's installed, 24 hours faster than trowel-applied adhesives
Eliminate adhesive indentation and displacement from heavy rolling loads
Allow immediate initial wax and finishing
Packaged in recyclable aluminum cans to eliminate landfill waste by 100%
Reduce the amount of needed material to be shipped, stored and handled.

Download the PDFs Below