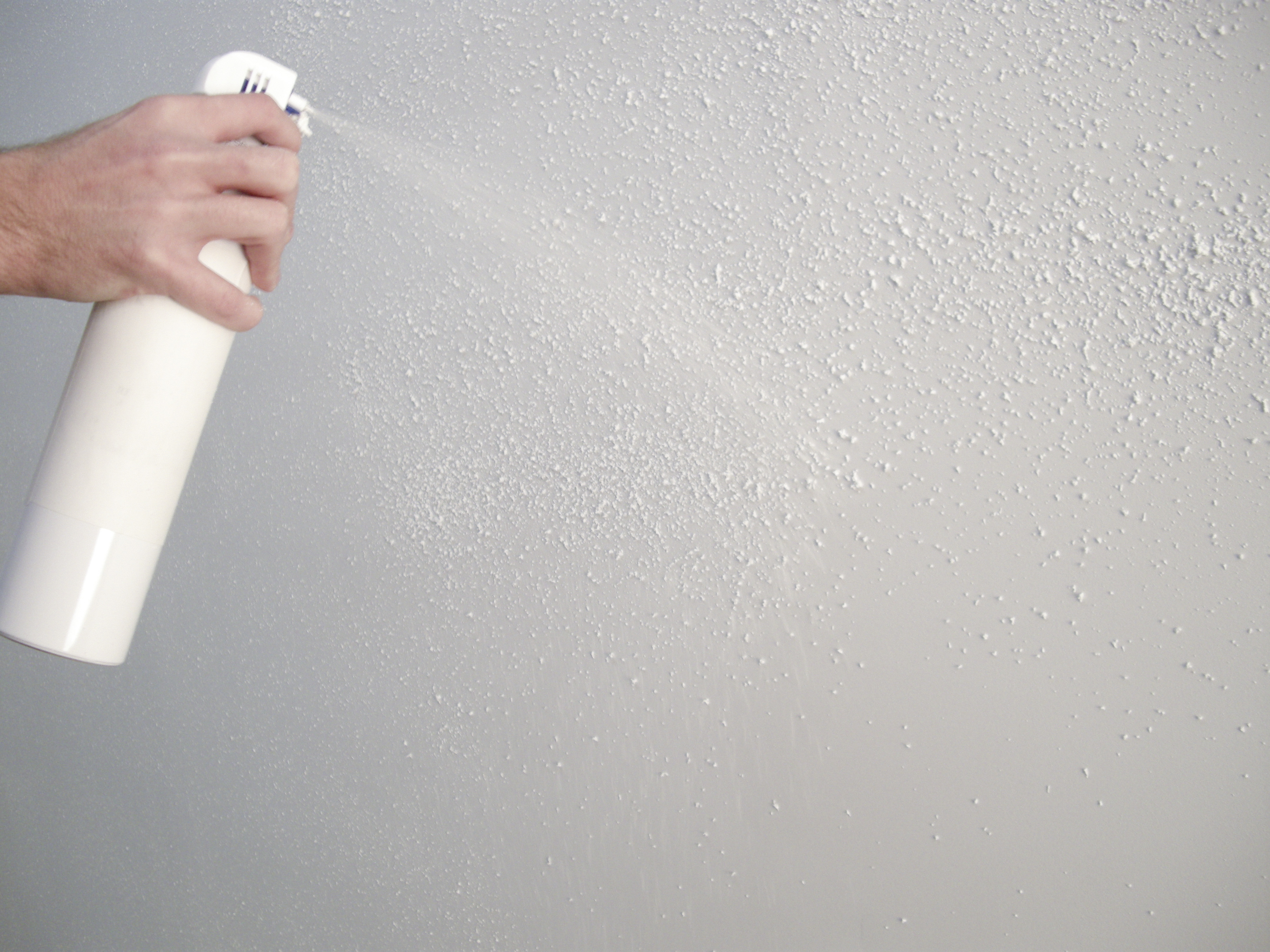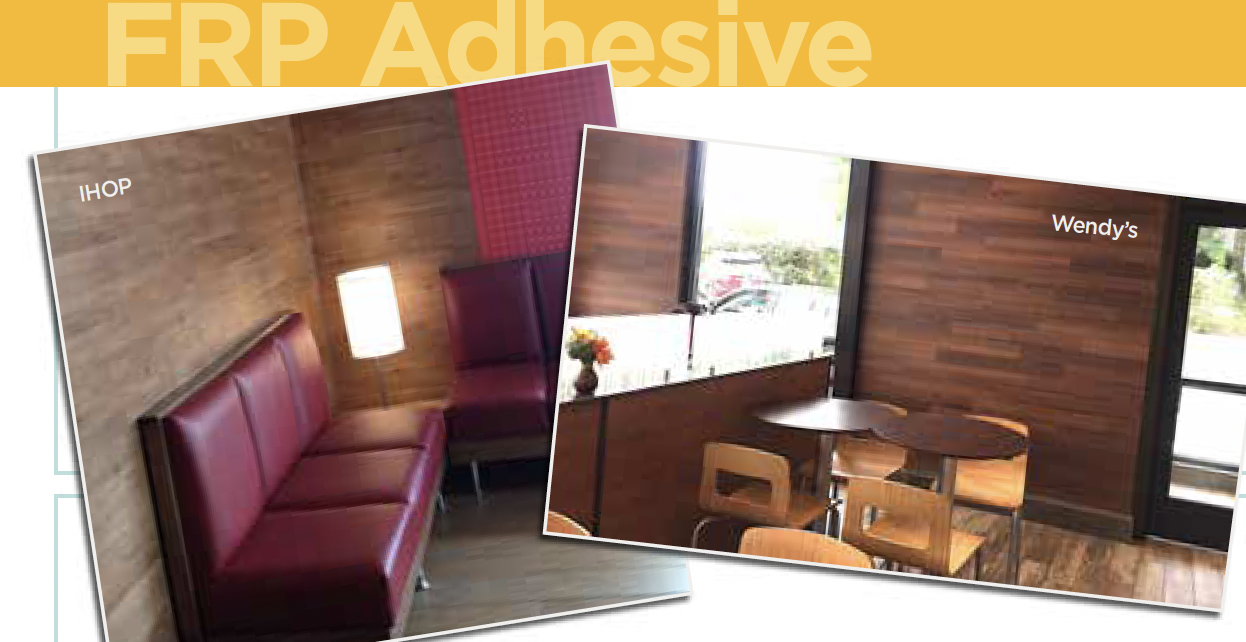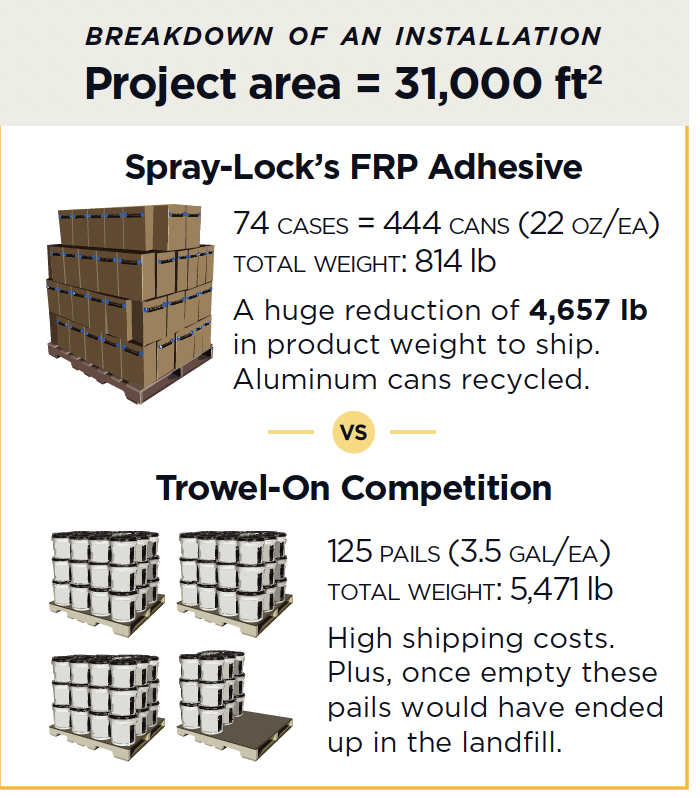 Download the PDFs Below
FRP Adhesive by Spray-Lock is the fastest working wall panel adhesive on earth.
Spray-Lock FRP Adhesive is the best option for installers looking for the fastest-working spray adhesive with the longest working time on the market.
Instead of constantly applying adhesive to the back of the panels which adds weight to each panel, installers can spray out the work area and immediately focus on sheet installation. FRP Adhesive's instant shear strength eliminates sagging panels, thus saving valuable time.
Offering a low profile that adheres to both porous and non-porous surfaces, FRP Adhesive is versatile for nearly all types of panels and substrates.
Use with: DRP, NRP, Koroseal, Acrovyn, rigid panels, LVT installed vertically, sheet vinyl on walls, recycled lumber up to 8 mm thick.
Use on: Nearly all smooth, flat and clean substrates; porous and non-porous; drywall, plywood, backer board, exisiting ceramic tile, existing FRP panels, plexiglass and more!
You can purchase in Canada online at Warehoos – link below – or get in touch to discuss other options.
Crew spends less time on the job
Spray the entire wall without spraying adhesive in the individual panels
No handling of panels with heavy and sticky adhesive on back
Works over porous & non-porous substrates
No sagging on panels
Water-based formula
4+ hours of working-time (longest on market)
Shelf life is 3 years (opened or unopened!)

Download the PDFs Below