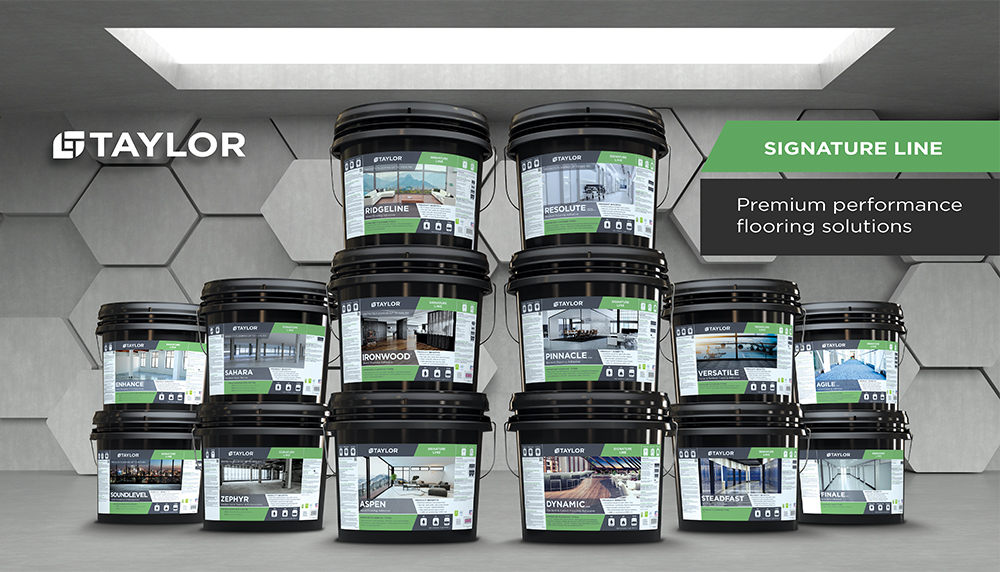 Kelowna, BC, Canada (Feb. 25, 2020) – Taylor Adhesives has chosen Jona Panel Sales Inc. as the exclusive sales agent in Canada. With over seventeen years in the construction industry with flooring specialist Joe Shalapata at the helm, Jona Panels is the natural choice to advance the Taylor brand within the Canadian marketplace.
Taylor Adhesives has the most innovative products within the market today including Dynamic®'s ColorReady™ technology with an RH of 99%, or Resolute® with an RH of 100% and advantage to allow installers to skip a moisture or PH test. Taylor's assets are offered at an attractive price point and the Canadian market is already starting to make the switch to Taylor Adhesives.
"We are excited to add Taylor Adhesives to our product roster. It is a natural addition alongside our underlayment products like Enstron Underlyament that we've also been exclusively providing since Jona's beginning," stated president of Jona Panels, Mr. Joe Shalapata. "Taylor has a trusted name in the US and now it is just a matter of educating the Canadian flooring industry how much time and money these adhesives can save a Canadian project. They are truly innovative and sustainable which is exactly what Jona strives to provide the Canadian flooring industry," he added.
Jona's Taylor Adhesives launch has begun in British Columbia and is quickly spreading across Canada. Expect to see the product line in your province by Q2.
About Taylor Adhesives
With more than 40 years of excellence, Taylor is a leading adhesives and coatings manufacturer for the floor covering industry. Offering unique, effective solutions, Taylor products can help keep your projects on time and budget. Taylor covers all your bases with its advanced adhesives, 1-part moisture mitigation systems and specialty products. Taylor's solid reputation comes from its commitment to provide the best in technology and service.
About Jona Panel Sales Inc.
Jona Panel Sales Inc. has been servicing the floor covering industry for over seventeen years. Proudly providing the Canadian construction industry with innovative and environmental building materials since 2003. Jona Panels' is committed to tailored customer service that goes above and beyond.Head office is located in Kelowna, BC, Canada and provides their product lines across Canada.
info@jonapanels.com
250-861-5140
Pin it!