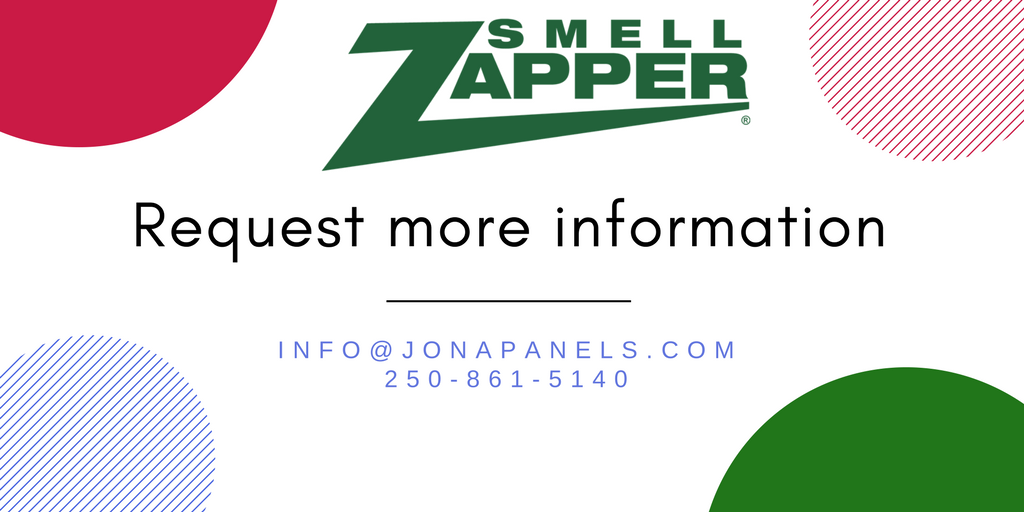 Smell Zapper has 4 distinct products tailored to eliminate odors and stains permanently at their source. Leave a review on our Facebook page.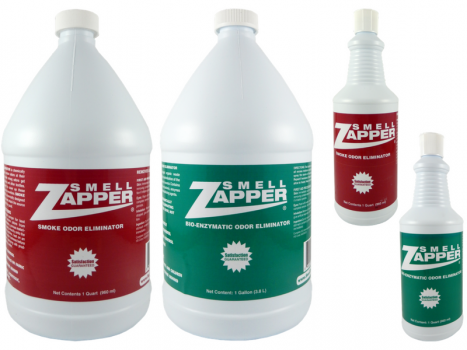 Bio-Enzymatic Organic Odor Eliminator:
Urine Odor, Feces, Vomit, Sewage, Garbage, & many other organically based odors.
Smoke Odor Eliminator:
Encapsulates then eliminates odors caused by cigarette smoke, cannabis, culinary smells and smoke odors from household fires.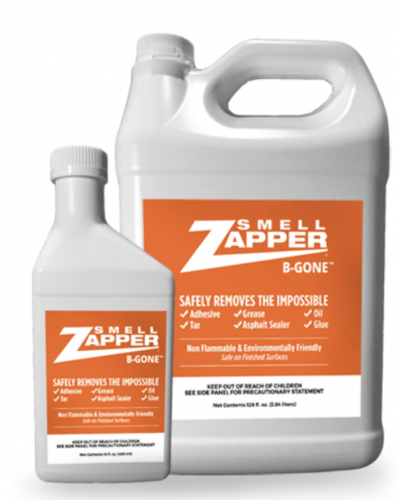 B-Gone:
Removes impossible stains and residue such as grease, glue and tar from finished surfaces. An excellent tool cleaner as well!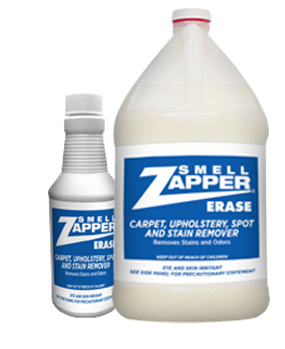 Erase and *Erase Concentrate Spot & Stain Remover:
This unbelievable spot, stain, & odor remover permanently removes oils, ink, grease, blood, urine, food and many other stains. Erase is fantastic for spot cleaning any water-safe fabric and can be used to remove difficult spots from carpets, rugs, and upholstery.
Free of Chlorinated Solvents! No Residue!
Erase deodorizes as it penetrates and cleans and won't leave any residue.
Erase is the pint sized ready to use spray bottle.
*Erase Concentrate is designed for professional use and is mixed 5 to 1 with water or at a higher concentration for tougher stains.
You can find cheaper products but you can't find better!
Bio-engineered to digest organic waste and smoke odor. Instant odor control by neutralization of the malodor by eliminating its source. Contains a cultured blend of live bacteria, enzymes and special bioactive solubilizing agents. Safe around pets and children. Leaves no residue behind.
Testimonial:
"Smell Zapper Erase is an absolute miracle, I have never seen a stain remover actually work in my entire life! It removes everything from grease stains to red wine! It is unbelievable, I have 4 children and a dog, I have tried it all, I'll never use anything else besides Smell Zapper Erase again!!"
Nicole Murphy, Home Owner
Don't Cover Up The Odor, Eliminate The Source!
Bio-Enzymatic Odor Remover for Subfloors, Furniture, Vehicles, Homes, etc.
Smoke Odor Eliminator - Quick & Permanent Smoke & Cannabis Odor Eliminator
Smell Zapper ERASE is a Spot & Odor Eliminator
1 Quart of the Smoke & Bio-Enzymatic Treats 50 Vehicles!